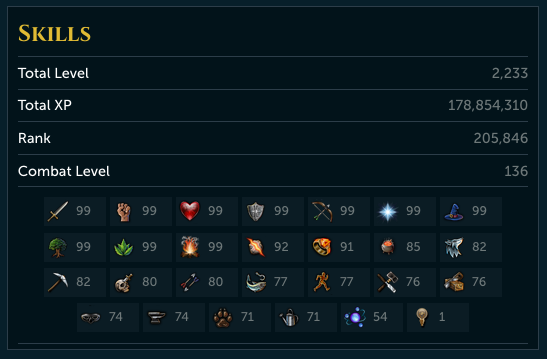 Here are my RS3 stats. XP Gaining is much easier, but there's sooo much more end game content on RS3 which keeps me playing. I also like the xp rates just for the fact that I don't have very much time to grind and such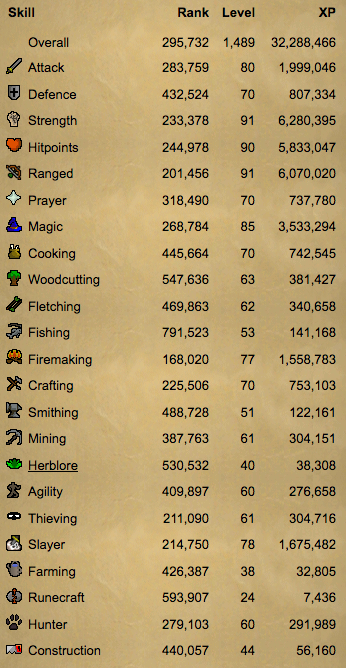 Then there's my stats for OSRS. I haven't been able to play that one a lot lately because of some issues with my Bootcamp, but I plan on being back to it ASAP. I love the nostalgia feel it has, but I also am drawn away due to the slow progression due to my limited schedule.
My wealth currently sits at about ~500m on RS3, and about ~20m on OSRS.